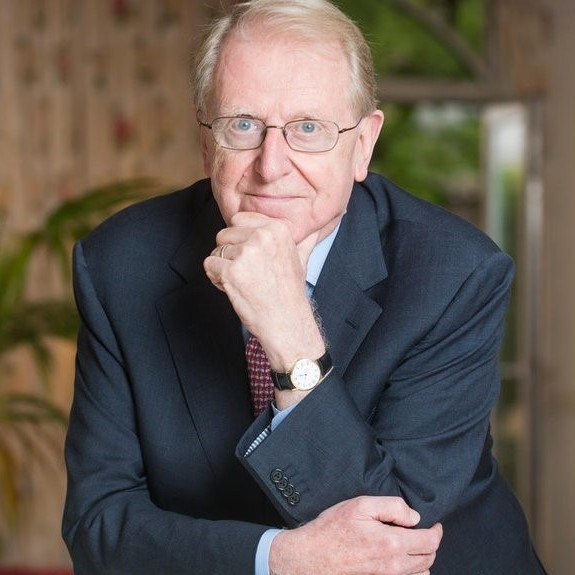 Georges Ugeux
Galileo Global Advisors - Founder and CEO
Im Jahr 2003 gründete Georges Ugeux 'Galileo Global Advisors' – eine Geschäftsbank, die auf Finanzberatung und -strategie für CEOs, Aufsichtsräte und Regierungen spezialisiert ist.
Bevor er Galileo Global Advisors gründete war Georges Ugeux von 1996 bis 2003 Group Executive Vice President, International & Research, an der New York Stock Exchange.
Georges Ugeux begann seine berufliche Laufbahn 1970 bei der Société Générale de Banque in Brüssel . 1985 ging er als Managing Director der M&A Abteilung von Morgan Stanley nach London. Im Jahr 1988 wurde er zum Group Finance Director der Société Générale de Belgique, dem führenden belgischen Industrie- und Finanzkonglomerat in Besitz des französischen Energiekonzerns Engie ernannt. 1992 wechselte er als President and Managing Director zu Kidder, Peabody Europe. Zudem war Georges Ugeux von 1995 bis 1996 Präsident des European Investment Fund.
Georges Ugeux lehrt an der Columbia University School of Law zum internationalen Bankenwesen und Finanzen.
En 2003, Georges Ugeux a fondé Galileo Global Advisors une banque d'affaire spécialisée dans le conseil financier et stratégique indépendant destiné aux dirigeants, administrateurs et gouvernements.
Avant de fonder Galileo, Georges Ugeux a exercé de 1996 à 2003 les fonctions de Vice-Président Exécutif, International & Recherche de la Bourse de New York (NYSE).
Georges Ugeux a commencé sa carrière en 1970 à la Société Générale de Banque à Bruxelles. Il s'est installé à Londres en 1985, en tant que directeur général des fusions et acquisitions de Morgan Stanley. En 1988, il est nommé directeur général de la direction financière de la Société Générale de Belgique, le principal conglomérat industriel et financier belge détenu par Engie. En 1992, il devient président et Directeur général de Kidder, Peabody & Co, Europe. Georges Ugeux a été également président du Fonds européen d'investissement (FEI) entre 1995 et 1996.
Georges Ugeux est maître de conférences en droit à la Columbia Law School, où il enseigne la banque et la finance internationales et dirige un séminaire sur les banques centrales.